VIGA (Vacuum Induction Gas Atomization) for Alloy Metal Powder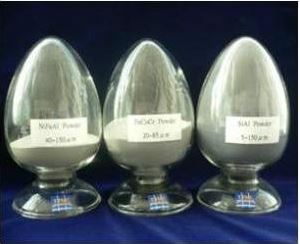 Vacuum Induction Gas Atomization for Alloy Metal Powder
Metal powder production can be classified as atomization, mechanical comminution. The atomization method can produce the highly spheroidized and flowability metal powder which can be applied for 3D printing, Thermal spray. We have air classifier to control particle size as customer's requirement.
Application
Sputtering Target: Si-Al, Cu-Ga, NiCrAl, Cr-Si, Co-Cr, Ni-Cr
Thermal spray: NiCrBSi, CoCrBSi
Electromagnetic Interference (EMI): NiFeAl, FeNiCu
Magnetic materials: FeCoCr, FeCoTaCr, FeCoCrB, NiFe, FeAlSi, FeSi
Special Steel: M2 tool steel, 316L stainless steel
3D printing: ASTM F75 (CoCrMo)
Product Advantages
By controlling atomization temperature, gas press to obtain high efficiency and performance products.
Accurate chemical composition, uniform alloy composition.
Uniform particle size distribution, excellent powder fluidity and formability.